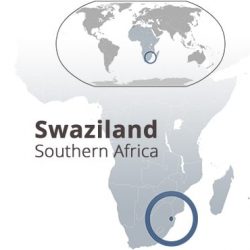 CARE POINTS
MERCY MINISTRY
CHURCH WITHOUT WALLS
HOSPITAL VISITS
SCHOOL FEEDING PROGRAM
HOUSE BUILDING
WATER WELLS (BOREHOLES)
MEDICAL JOURNEY
BIBLE DISTRIBUTION
CHRISTMAS PROJECTS
Feeding Children in Schools
In Swaziland, most of the Children eats ONE MEAL a day and it's at School.
Because the Children starts going to School at the age of Six, the Children age 5 and under are extremely malnourished. The Communities relies on the Food given to their Kitchens "Care Points" by International Non-Profits to feed these little ones that usually lives with their grannies, together with other siblings and cousins, the number at their Household can come to 11 Children.
Unfortunately, food doesn't always reach the deep in the Forest Rural areas.
You can make a difference by giving $1/day or more.
Together we can save children's lives!
CARE POINTS
Our Goal is to adopt Care Points… We are now providing 6 Care Points with Children age 6 Months to 6 Years old (AVERAGE OF 50 Children in each Care Point) with daily Nutritional Food, Shoes and Uniforms, Early Education, Spiritual, Emotional and Medical Needs. Once a Week we have Special Bible Lessons.
MERCY MINISTRY
Provides Families Biweekly with Nutritional Food, Spiritual needs, Bible knowledge and Basic Needs including, medical help, clothing, shoes, blankets, water tanks, seedlings, and Farm animals for reproduction and profit.
CHURCH WITHOUT WALLS
Teaching the Bible weekly in an open space, in front of a home, to 180+ Children and growing every day, also providing Spiritual, Emotional, Physical needs. This Project started in 2012, as teaching the Bible to one of our Mercy Ministry Family of 5 in front of their house because it was very hot. The neighbor's children came to see what was going on, and now 2018 has grown to 2 locations.
HOSPITAL VISITS
We visit the Hospital weekly, bringing fruits, clothes, Baby Formula, Diapers and other necessities. We spend time with the children, coloring, playing and praying for them and their caretakers…. We also pay for Hospital Visits as needed.
MEDICAL JOURNEY
We Partner with Doctors to come and care for our Children every 2 to 3 Months, especially those in Far Rural Areas, without Hospital and Clinics nearby.
WATER WELLS (BOREHOLES)
Our goal is to open as many Water Wells possible in Rural Areas where they have no access to clean water. We currently have 4 active wells.
HOUSE BUILDING
Our goal is to build Brick Houses to the Elderly (GOGOS) and Single Moms that are Sick and live in Mud Huts and cannot provide for their Families. We have built from 2008 to 2018 so far 22 Homes.